A Premier US Collision Repair Network
Founded in 2011 by industry veteran Jim Keller in Milwaukee, WI, 1Collision assists independent and dealer collision repair facilities with corporate level support to better compete in an ever-evolving marketplace. 1Collision focuses on helping its network shops improve operating performance and efficiency through a variety of services and programs, including data tracking, performance training, coaching and assessments, vendor, insurer and OE certification relationships and rebate programs, powerful marketing, group insurance and benefit programs, and more.
1Collision has emerged as one of America's leading collision repair networks. In 2020, 1Collision merged with CSN Collision Centres in Canada, and now has a combined market presence in North America with over 280 collision repair locations in North America.

The industry is changing at a faster pace than we've ever experienced. To stay on top of it, you need as many resources as you can get. Being part of 1Collision has helped provide me with the tools and additional resources I need to help my locations grow.
Jerald Stiele
1Collision MSO in Minnesota

Grow Your Business With 1Collision
With the complexities of new vehicle technologies and all of the moving pieces the collision industry has to stay on top of, it can be challenging to address it alone these days. When you join 1Collision, our staff is focused on supporting you and your team.
Our network of collision shops across the United States is growing. 1Collision is actively recruiting independent and multi-location body shops to join our network across all U.S. markets. We are looking for shops that take pride in offering customers a best-in-class experience, strive to have a strong business model, and are searching for unparalleled service and support from joining our affiliate network.
We have some fantastic partnerships and programs that can be leveraged through our vendor network. Find out how we can assist with your business growth.
Contact us today to schedule a meeting with our business development team or complete the online application to get started!

I decided to join 1Collision about five years ago. They've brought a lot of knowledge my way and the networking has been good as well. Jim and the team do a good job and I hope to see the 1Collision network grow.
Steve Fishe
Plan B Autobody

Support to assist your business growth
1Collision's mission is to develop a powerful brand that is "top of mind" in the marketplace. This includes improving customer satisfaction and increasing business performance through the use of standard operating procedures (SOPs). Since our inception, we have continually developed quality referral relationships with insurers, fleets, OEMs and consumers. We are also market leaders in the efficient processing of collision repair claims.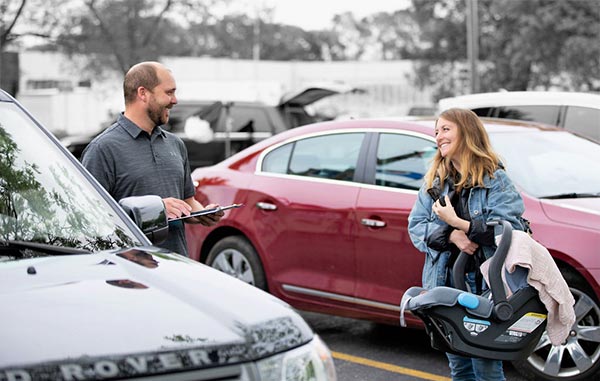 Support to assist your business growth
1Collision is committed to continuous improvement of shop performance through regular reviews, coaching and auditing of key performance indicators. These include customer service index (CSI), cycle time/touch time, severity, parts usage, and technician and insurer performance. We take pride in communicating with our insurance and OE partners to enhance the policyholder claims process and increase CSI and retention. With the support of 1Collision, you also have a single point of contact with insurance partners.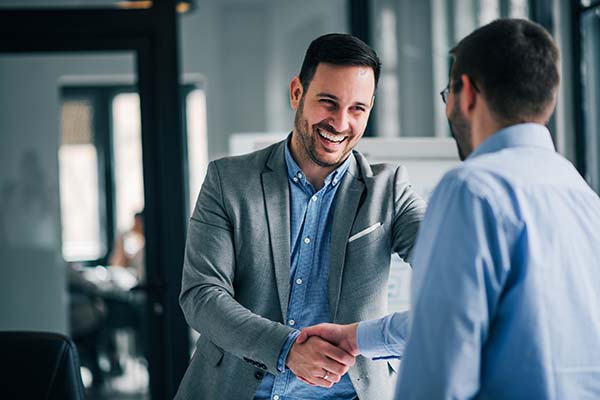 Support to assist your business growth
1Collision affiliates display strong business principles, financial stability, and an interest in improving their businesses. They are also dedicated to staffing a team committed to continuous improvement. In addition to meeting CIC Class A requirements, affiliates have a record of positive insurance interactions. Our shops are committed participants in 1Collision events and take pride in complying with location requirements and branding their businesses as 1Colision locations.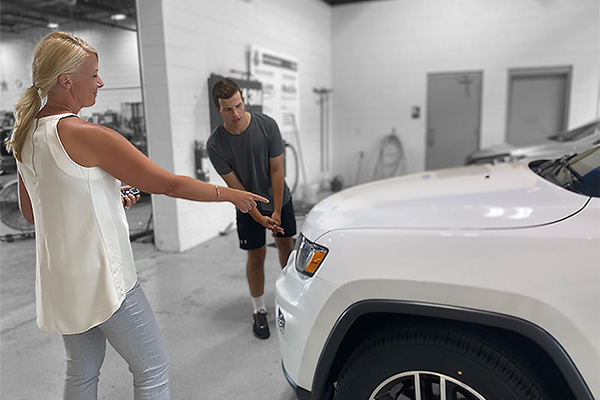 Consistently Improving The Auto Body Repair Process
In the event of an accident, the insurance claims process can be challenging at times. 1Collision strives to make the claims process as seamless as possible.
1Collision auto body repair shops are dedicated to being the preferred collision repair centers in their market areas. They work hard to consistently improve the repair process utilizing 1Collision's unique Smart Performance System Data Tracking System, which is designed to deliver the results, technical training, and management expertise that insurers require.
The Smart Performance System Data Tracking System, based on Lean and Theory of Constraints principles, provides a single point of contact with insurance partners. It tracks "Keys to Keys" and administration processes from initial customer contact through delivery. The tracking system includes training and coaching on standard operating procedures (SOPs), a key performance indicator (KPI) dashboard, and individual shop and group analytic reporting. Throughout the process, there is consistent communication with our insurance and OEM partners to enhance the policyholder claims process and increase customer service index (CSI) and retention.
Learn More About Joining 1Collision