Advancing in a Changing industry and the importance of OEM Certifications
By Stacey Phillips
More than 15 years ago, Denisse Barragan and her father, Ruben, were presented with an opportunity to save an existing body shop in Vista, CA, J&R Auto Body & Paint. Barragan had just graduated from high school and was excited about the opportunity to start something new with her dad, who was previously in an unrelated industry as a quality assurance manager.
"My dad was able to apply this experience to the automotive industry, which paved the way to help us build a company that prioritizes providing safe and high-quality repairs to the community," said Barragan, owner-operator of J&R Auto Body & Paint.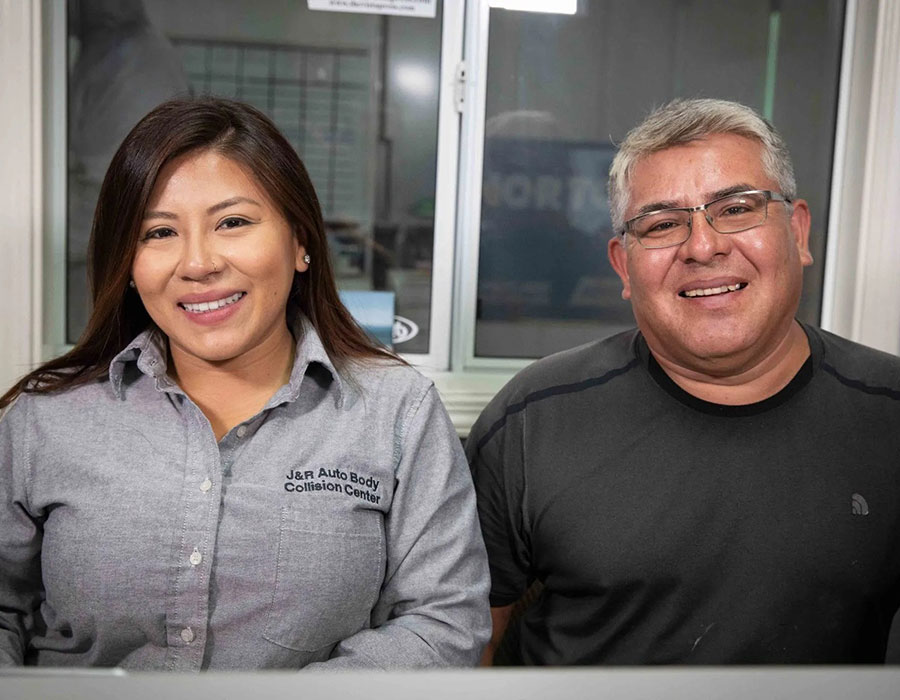 Denisse and Ruben have grown the independent family-owned business together since then, providing collision repair and vehicle restorations. Barragan said the company prides itself on offering excellent customer service and prompt communication to help make it easy to understand auto repair estimates.
I recently talked to Barragan about what sets their body shop apart from others, why she and her dad joined 1Collision and the importance of OEM certifications.
Q: What do you attribute your company's success to?
A: Our ability and desire to move with a changing industry sets us apart from other collision repair shops. From COVID-related part delays to new technological advances, we are leading our team into the future by prioritizing technical training and education. We are certified by more than 10 automotive brands, including Acura, Honda, Nissan, Kia, Hyundai, Jeep and Dodge. We are proud to be the leader in the number of advanced OE certifications held by any collision repair center in the City of Vista and in the level of service and repair we provide.
We also offer advanced factory training to our technicians and stay up to date with new technology and equipment to ensure vehicles are repaired correctly.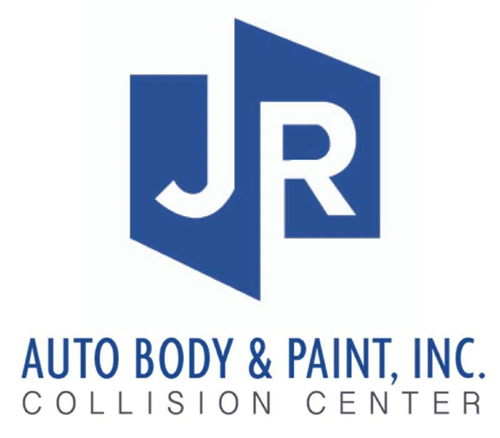 Q: Why are OEM certifications important for body shops today?
A: OEM certifications indicate that technicians and body shop staff have undergone training to understand the complexities of the manufacturer's vehicle and can provide a safe and proper repair. As we all know, the world we live in today is ever-changing and new technologies and safety systems are constantly implemented into vehicles. With that in mind, it is more important than ever before for shops to provide advanced factory training for their staff to ensure that the vehicle is correctly and safely repaired.
Q: How do you educate customers about the collision repair process?
A: There are many ways we do this, but we believe the best one is simply to take the time to listen. Each person we encounter has a different understanding of what goes into a vehicle repair and may have varying levels of experience with an auto insurance claim. We believe every customer deserves a personalized approach when addressing their vehicle repair.
Q: Why did you and your dad join 1Collision?
A: We joined 1Collision because of its reputation in the collision repair industry. We listened to owners and managers at other repair shops who are already part of the network and they had nothing but great things to say about 1Collision.
Our shop is growing and we will soon be moving into a larger facility with the help of the 1Collision team. We're looking forward to learning from the experts at the network.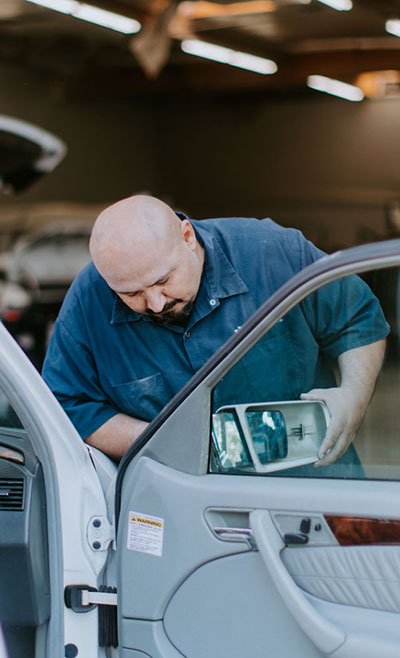 Q: What is the importance of getting involved in the community?
A: We live and work in Vista, CA, and have deep roots in our community. My father and I are members of various organizations, such as the Vista Chamber of Commerce, and have donated to non-profits through the years, including the Boys & Girls Club of Vista, the Rising Stars Scholarship program, Las Valientes, and Solutions for Change. We love being part of such an amazing place and getting involved.
Q: How is your business finding technicians to prepare for the future?
A: It is crucial that we get young people engaged in order to have a healthy workforce for the future with the skills and education needed for the cars of tomorrow. We have worked with one local high school's automotive program in the past and are looking forward to new opportunities to get involved with the local youth and college students on how to build a career in the automotive collision industry. We want to be part of closing the gap on the technician shortage we are experiencing as an industry.