Valley Collision in Arizona Joins 1Collision
1Collision is excited to announce the addition of Valley Collision–Mesa in Arizona, to the nationwide network.
Established in January 2023, the family-owned and operated business was founded by Dennis Kennealy, who has 30 years of industry experience, and Ryan Cochran, who has a background in commercial real estate development. Kennealy said Cochran's background will be vital as Valley Collision looks to expand its footprint in the metro Phoenix area and beyond.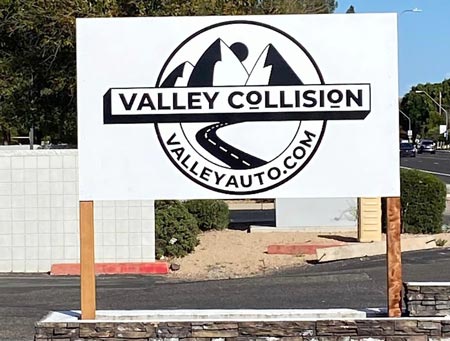 "Dennis is an industry veteran and has a wealth of knowledge he can bring to our network," said John Hollingsworth, 1Collision's director of new location development. "We are proud to partner with him and his team so we can make a positive impact in the industry together."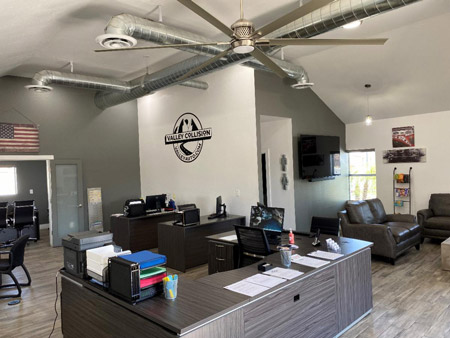 "We're definitely excited to be included as a 1Collision facility and company," said Kennealy. "As Valley Collision settles in and expands, we feel that the value of 1Collision is repeatable as we ready new locations as a value-added proposition."
Kennealy has been a keen observer of 1Collision over the years, watching and appreciating the steady approach. He and Cochran decided to join the network after discussing the 1Collision business model with some of Kennealy's industry relationships, both locally in Metro Phoenix as well as nationally. This included Hollingsworth.
"It was clear that 1Collision had the desire to assist Valley Collision on our path of growth and expansion," noted Kennealy. "It also didn't go unnoticed that 1Collision was the only provider that reached out to us, answered all of our questions and gave us the time and consideration to work through this decision."
The business owners said there is tremendous value in the 1Collision business model.
"With plenty of solid choices for independent owner/operators, we truly feel that 1Collision is the best partner for us as we grow," said Kennealy. "There's a great balance of assistance and support as needed versus monthly expectations and the time consumptions of some of the other opportunities in the industry."
Valley Collision prides itself on providing the finest collision repair services and ensuring quality craftsmanship and repair on every job.
Earlier this year, Kennealy and Cochran acquired the assets of an existing business with the purpose of focusing on the well-being of their employees and workforce first.
"We have a strong core belief and it has proven itself to be correct—especially in the challenging times we're in—that our first and most important asset is the team," said Kennealy. "We have been extremely fortunate to be able to staff our location with extremely professional technicians, painters and support personnel."
By building from within, he said they have developed an "everyone on the same page" philosophy, which allows the company to focus on business and the complexity of where volume comes from.
"Our commitment to customers goes beyond providing top-quality repair services," said Cochran. "We treat customers like family, ensuring they feel comfortable and supported from our facilities to our processes and repair standards.
Kennealy said it has been truly humbling returning to ownership and he appreciates the efforts of those who have assisted him and his team at Valley Collision – Mesa.