Award-Winning Tennessee Body Shop With a Focus on Customer Satisfaction Opens Larger Facility
Steve Fishe, president and CEO of Plan B Autobody, has always been a car guy and knew he wanted to do something in the collision repair industry. "I've always done bodywork of some sort even before I had any training," he said. "It gets under your skin and never goes away."
Fishe worked at a large MSO in New Orleans for over a decade. After catastrophic damage from Hurricane Katrina in 2005, he and his girlfriend decided to leave the city and moved to Tennessee to open Plan B Autobody.
He built the business from the ground up and, after hard work and perseverance, received The Tennessean's Best of Music City 2021 for "Best Auto Body/Collision Repair," a prestigious community choice award in the city.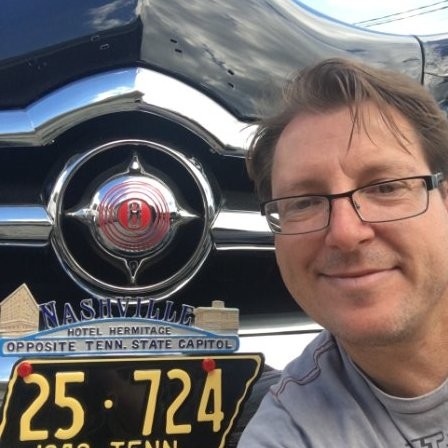 Fishe and his staff were especially honored to receive this award since they pride themselves on delivering the highest level of service to customers.
Earlier this year, he expanded his business and relocated to an 8,000-square-foot building next door and turned the old location into a mechanical shop.
I recently talked to Fishe about his decision to expand Plan B Autobody, join 1Collision, and focus on customer service and reviews.
Q: Why did you decide to move from New Orleans and open your own body shop?
A: After Hurricane Katrina, pretty much everything was wiped out in New Orleans. You really learn about yourself after going through something like that. As much as I love Louisiana, my girlfriend and I got into my old pick-up truck with a rusty box of tools and relocated to Tennessee.
I began working at a Honda dealership and dreamed of opening my own body shop. I wanted to do the same type of work in New Orleans but that opportunity kind of washed away.
You can only go so far as a technician. I found myself bored and wanted more. I worked 50 hours a week at the dealership and spent nights and weekends to get my business up and running. Eventually, I decided to leave my daytime job and operate Plan B Autobody full-time.
It was scary, of course. You never know what will happen but being a good technician, I knew I could always get a job.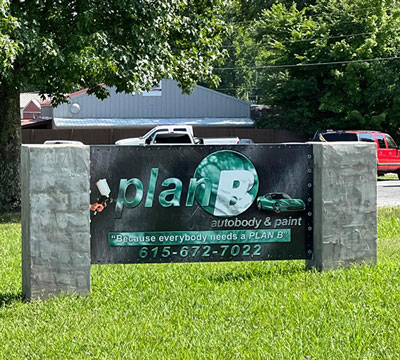 Q: What have you learned since opening Plan B?
A: When I first started, I doubled down on customer service and taking care of my people. Our mission at Plan B is to deliver the highest level of service. We will do everything possible to make customers feel welcome, comfortable and satisfied with their experience.
We were early adopters of getting good reviews in Nashville. That helped boost things up and get going. Now, everyone looks at reviews. In the collision repair industry, I find that one happy customer might write a review. If you have an unhappy customer, they will tell everybody.
Q: Why did you decide to join 1Collision?
A: I decided to join 1Collision about five years ago. They've brought a lot of knowledge my way and the networking has been good as well. Jim and the team do a good job and I hope to see the 1Collision network grow.
Q: What prompted you to expand your business?
A: During the middle of the pandemic, we found that we were really busy and running out of space. We were struggling to get the workload out and there were zero places to park. There was a very nice building coming available next door and the owner asked if I was interested in it. We made a deal and I moved into the new building on January 2.
I'm proud of what I have accomplished. Going from absolutely nothing to what I have now has been quite a feat. I'm also proud of my employees. They love to learn as much as I do.
Q: What is your advice to others in the industry?
A: Fixing cars has always come easy. However, fixing a business was probably one of my toughest challenges. Things didn't turn around until I forgot everything I thought I knew about running a business and started learning.
If you are going to get into this business, you need to know how to write an estimate. That will make or break your business. You also need to learn how to fix these cars properly no matter what anyone says.
In addition, I've recognized the importance of OEM certifications and I'm currently working toward my certifications with Honda and Subaru.
Since you never know what can happen, I recommend preparing properly and remember, "EVERYONE needs a Plan B."