J & R Auto Body & Paint Joins 1Collision as First location in the San Diego Area
1Collision is excited to announce the addition of J & R Auto Body and Paint in Vista, CA. The independent family-owned business has provided collision repair and vehicle restorations in North County, San Diego, for more than 15 years.
"We joined 1Collision because of its reputation in the collision repair industry," said Denisse Barragan, the owner-operator of J & R Auto Body and Paint. "We listened to other repair shops who are already part of the network and they had nothing but great things to say about 1Collision."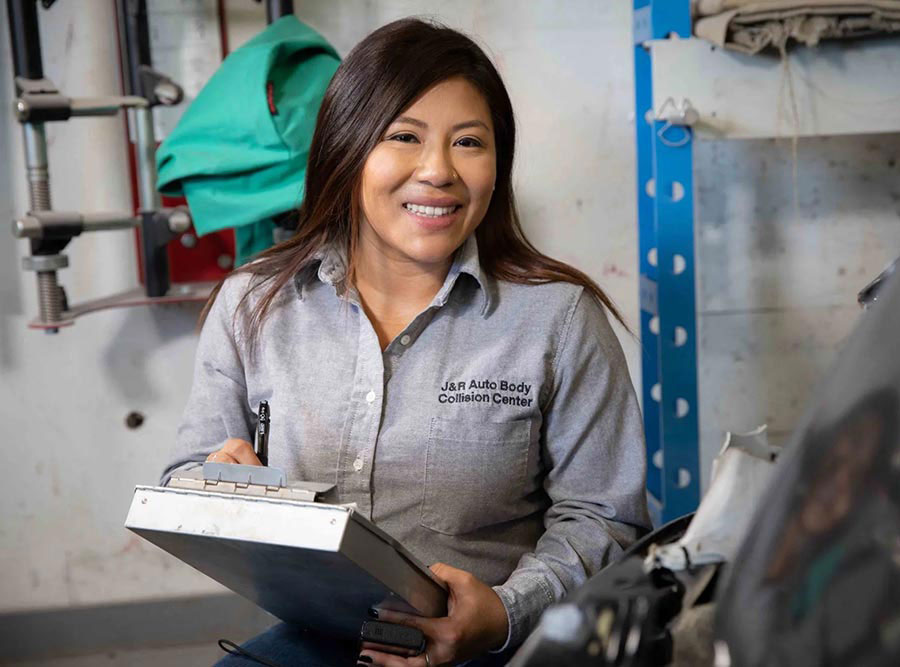 John Hollingsworth, 1Collision's director of new location development, met Barragan at an industry event in Dallas, TX, and learned about her business.
"I was impressed with how passionate she is to help her family's business grow," he said. "We love supporting women in our industry and I knew 1Collision and our resources could support her team with their goals. We are delighted they have joined 1Collision as our first location in the San Diego market."
Barragan said the company prides itself on offering excellent customer service and prompt communication to help make it easy to understand auto repair estimates.
The collision repair facility is certified by more than 10 automotive brands, including Acura, Honda, Nissan, Kia, Hyundai, Jeep, Dodge, and Chrysler. Advanced factory training is offered to all of their technicians and the company stays up to date with new technology and equipment to ensure vehicles are repaired correctly.
Barragan said her team is looking forward to learning from the experts at 1Collision. "The shop is growing and we will soon be moving into a larger facility with the help of the 1Collision team," she said.
In 2007, Barragan and her dad, Ruben, started the business and they have been growing it together since then. They live in and work in Vista, CA, and have deep roots in their community.
"We love being part of such an amazing community and getting involved," she said. She and her father are members of various organizations, such as the Vista Chamber of Commerce, and have donated to non-profits through the years, including the Boys & Girls Club of Vista, the Rising Stars Scholarship program, Las Valientes, and Solutions for Change.
Thank you to the following publications for sharing this announcement.
ABRN
Autobody News
BodyShop Business
CollisionWeek
FenderBender
North County Daily Star