Michigan MSO Takes Pride in Building a Culture for Employees & Offering Quality Vehicle Repairs
Nick Edwards recalls spending many hours at his father's body shop when he was a child, washing cars and sweeping floors. Over time, he worked his way up and eventually purchased the business, which consists of four Car Center locations in Big Rapids, Burton Heights, Cedar Springs, and Greenville. The Greenville location recently relocated across the street to a new 20,000-square-foot facility.
As an I-CAR-certified facility and ASE Blue Seal of Excellence recognized business, Edwards ensures employees have the information, skills, and knowledge required to perform dependable and lasting repairs that are safe and ultimately benefit customers.
"We hold a higher standard in our shop and stand by it," he said. "Although we're not perfect, I think we're a leg up when it comes to customer service and giving customers a different experience."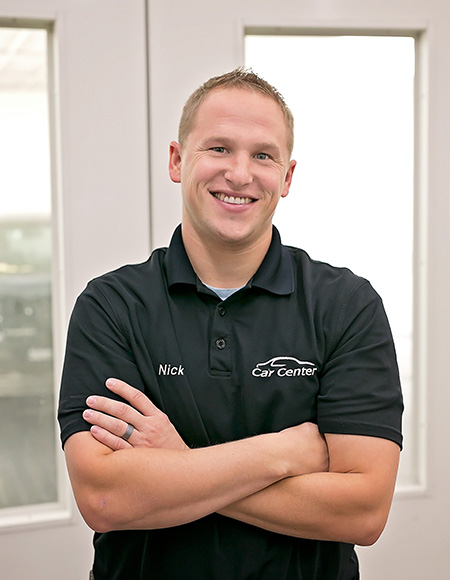 Part of this is the company's strong focus on core values and building a culture. The second-generation business owner has spent a lot of time developing core values with much success.
I recently talked to Edwards about what sets his business apart, the importance of having core values, and why he joined 1Collision.
Q: Can you share some history about the company?
A: My father, Bill, opened Greenville Car Center in 1997. He later changed the business's name to Car Center and added a full-service mechanical shop. Since then, the team has built a reputation for providing excellent service for both collision and mechanical repair.
I basically grew up in the shop. During high school and college, I worked as a technician and learned how to do bodywork and paint. It didn't take long to realize I wasn't a very good painter, but I knew my father had built a good solid business. From a young age, I wanted to take what he had and expand it. After graduating with a business degree from Ferris State University in Michigan, I became more involved in the company. I worked my way up to become manager and five years ago, I purchased the Greenville location from him. Since then, I bought the other locations and signed the paperwork this past month to purchase the last shop.
Q: Why did you decide to join 1Collision?
A: The support 1Collision offers was very attractive to us. I found the company offers many resources, such as social media and website support as well as recruiter tools. The deal closer was probably the rebates that 1Collision is able to negotiate and knowing we could get those resources at a pretty affordable price.
Q: What sets your business apart from others?
A: I think it's our intense passion for "Our Core 6" values. That really sets our culture internally.
The first is "DNA—attitude equals altitude." This includes finding a balance between having fun and working hard as well as understanding what humble confidence is. It also means giving your best effort.
"EDGE" is our second core value and stands for Exceptional Distinct Guest Experience. We take that hospitality mindset very seriously and apply it to our customer service, treating everyone like family. This encompasses taking the time to establish a relationship, starting strong and finishing strong to exceed customer expectations and industry standards.
The third core value is "respectful accountability," both in how you deliver and receive it. If we put up walls, we are saying we don't want to grow. We talk about wanting a culture of accountability where it is not just from the top down, but we can all hold each other fully accountable. I often tell my team that I love to be called out and told when I'm not in line with the core values and how I can do better.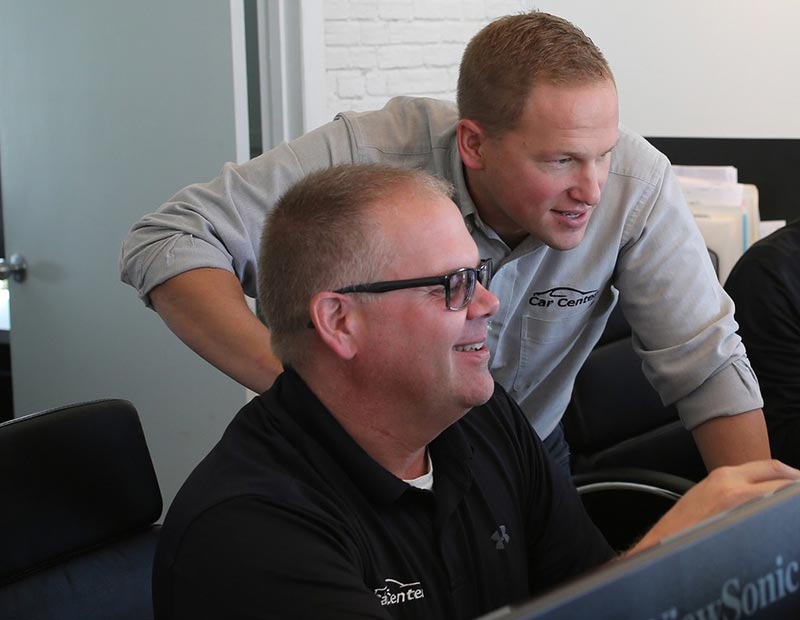 Our fourth core value is "servant leadership," which exists at every level. You don't have to be the leader to be a leader. It's about inspiring and empowering people around you to grow.
Fifth is "gripes go up." We talk a lot about positive affirmation and how that's important. We pass our positives down and our negatives up, which is our "no drama" rule. It's about how we don't hang onto stuff and talk to each other when issues arise. We also talk to the right people so we can be part of the solution and not the problem. We always say successes are found in communication.
Our last core value is "grow or die," which is to embrace change with a growth mindset. It's important to realize what works today may not work tomorrow. Growth comes from continually training and improving technology systems and, most importantly, ourselves. When you are outside your comfort zone, that is usually a key to lean in and know that's when we grow.
We have a full-time position called the "Culture Ambassador," and one of the main tasks she focuses on is driving our core values. We also have regular meetings to discuss core values and hire new employees based on them. We make sure they are woven into our business on a regular basis rather than something you just put up on a wall.
Q: Why are the six core values so important at your company?
A: I love learning about leadership principles and culture and listening to people like Dave Ramsey and Tony Robbins. Early on, I realized the importance of core values. When I started working at the business full-time, one of my first projects was creating core values. I sat down with the leadership team and talked about what made us different and what type of environment we wanted. The goal was to understand our aspirational values versus our current values. It probably took about a year to compile and wordsmith everything and this is what was created.
Q: Do you think having core values helps attract and retain employees?
A: I believe it has been part of it. People want to be part of a good culture and a company that cares. I find that if we are falling short in any area of our business, it's probably because we're not following our core values.