Snap Shop: Collision Specialists Inc.

This Minnesota shop was built to last anything the coming century might throw at it.
By Todd Kortmeier, FenderBender
SHOP STATS
Shop Name: Collision Specialists Inc.
Location: Austin, MN
Owner: Randy Miller
Average Monthly Car Count: 65
Staff Size: 14
Shop Size: 13,100 square feet
Average Repair Order: $6,200
Annual Revenue: $4 million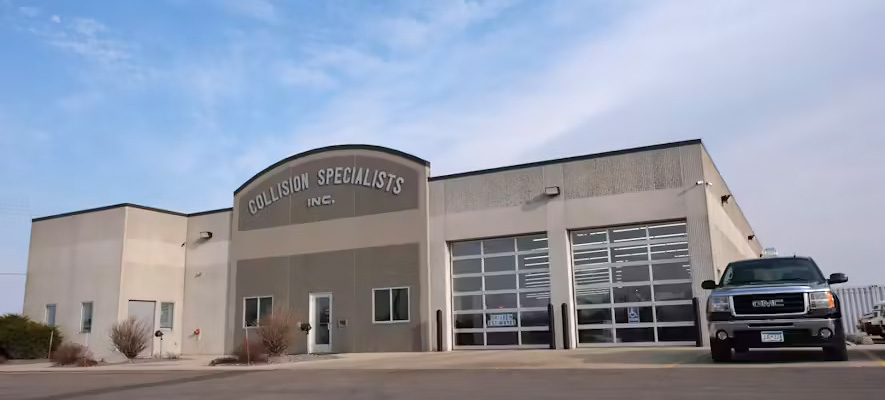 1. Built to Last
Starting out in a garage worked out pretty well for Jeff Bezos and Steve Jobs. So far, so good, too for Collision Specialists Inc. owner Randy Miller, who started out in 1981 in a two-car garage—basketball hoop included. Forty years later, Miller's Austin, Minnesota, business is celebrating 20 years in its permanent location. And Miller does mean permanent.
"The building is a pre-stressed concrete, top-of-the line building, a 100-year building," says Miller. "It's good for 100 years, you don't have to worry about anything, you don't have to paint it, you don't have to do anything."
It takes a tough building to survive not only the harsh Minnesota winter but also the other extreme of volatile summer weather. Miller says the building can withstand a direct hit from a tornado, as well as any disaster within the shop walls. A fire may destroy everything inside, but the shop isn't going anywhere.
"The fire department's really happy with us," Miller says.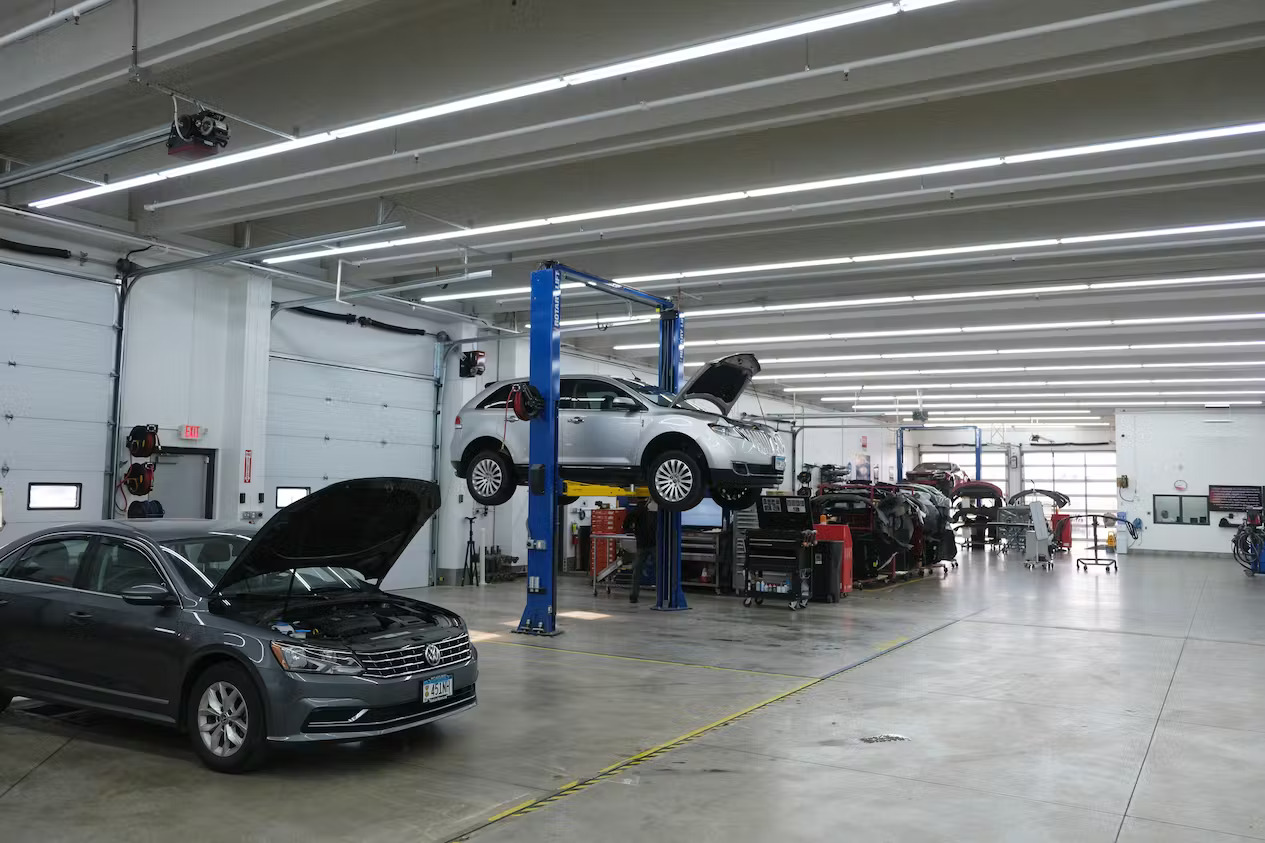 2. One Building, Two "Shops"
Among the processes in place at Collision Specialists is a two-track system for triaging repairs. Jobs can go in either the "speed" lane or the "hard-hit" lane, which Miller likens to having two different shops. That's all to service the customer better and get them out on a predictable timeline.
Miller compares the customer experience to going to the dentist. There are defined appointments for estimates so customers know how long they'll be in the waiting room. And the estimating process means a better idea of how long customers will be without their cars.
"Our goal is to get cars [done] then it just makes people happier," says Miller. "Insurance companies, make them happy. We're not a shop that sits on vehicles here and don't work on them. We get them in, we get them out, and that makes everybody happy. And it's profitable for everybody."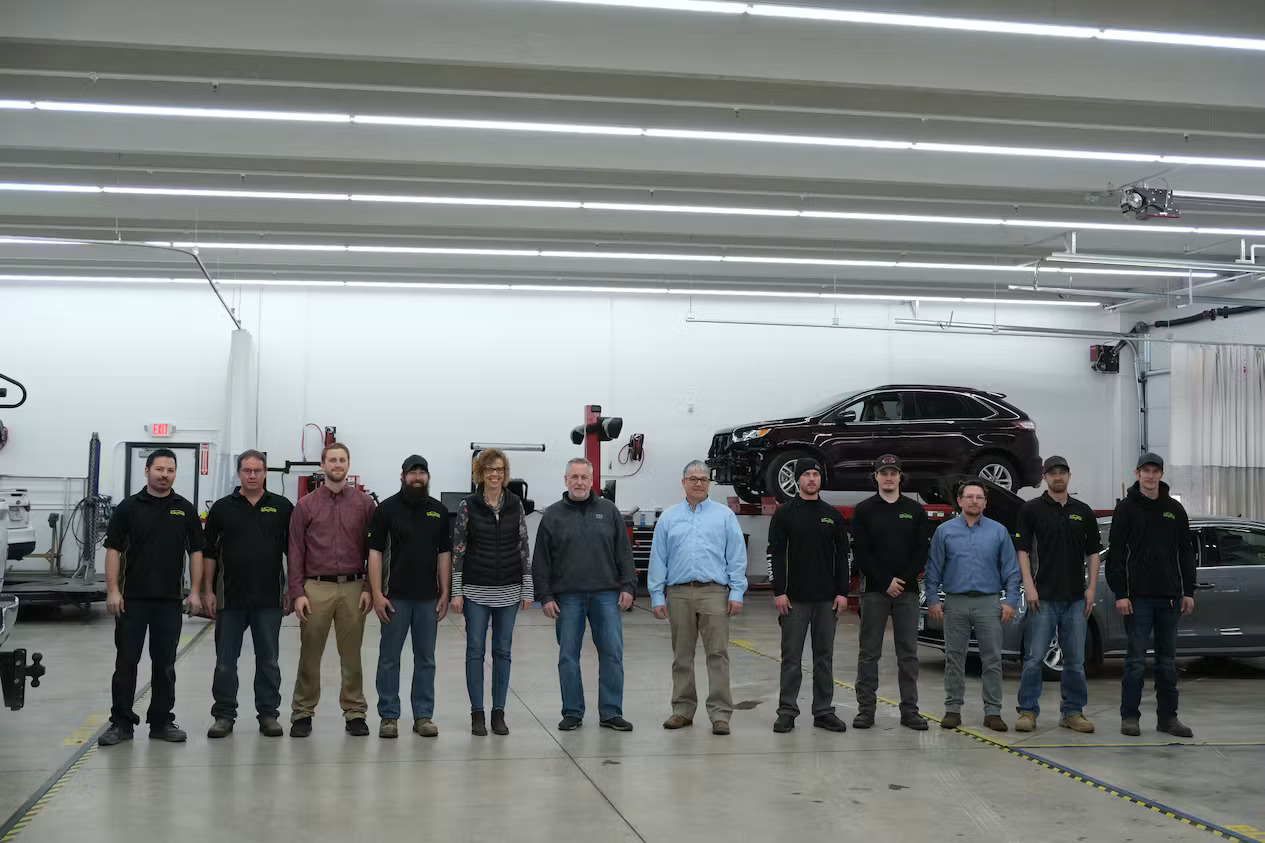 3. A Living Shop
Miller credits the shop's ability to turn cars quickly to his great staff and also the processes in place. The shop runs on lean principles, which Miller says it has been doing for approximately 15 years. But within those general principles have come many workflow changes, six or so by Miller's estimation.
The shop removed cabinets from the walls so that no needed supplies are hidden from view. They recently put stripes on the floor for a visual indicator of workflow. But that's not to say the way Miller does it is the way every shop should do it.
"I got people coming for tours like, 'How can I make my shop this nice?' I said you could probably make it better, just look at your job, it's different, I don't know," says Miller. "You can take ideas from me but I'm not giving any secrets away because their shop is different."
Thank you to FenderBender for sharing this article.